Truelove uses 3M reflective material for pets to ensure our products are clearly visible even in low light conditions and provide extra safety for pets and their owners. Known for their strength and durability, Duraflex buckles are ideal for products that require a reliable and durable closure. Combining strength and ease of use, Fidlock buckles are ideal for products like harnesses and collars. Cordura fabric is a highly durable and abrasion-resistant material commonly used in outdoor and military applications, ensuring Truelove Pet products can withstand the harshest environments. Finally, the Vibram sole provides superior support and traction, making it ideal for pet products such as shoes and boots that require superior support and stability.
Truelove Pet is committed to providing high-quality pet products that stand out in the industry. In the next sections, we will explore each material and its unique properties and benefits so that you can make an informed decision when choosing products for your furry friend…
Part 1: 3M reflective material which is trusted by Nike, Adidas, and North Face.
Truelove Pet uses 3M reflective materials in its products to improve visibility and safety for pets and their owners. The material consists of thousands of tiny glass beads that reflect light back toward the light source, making the wearer more visible in low-light conditions.
The 3M reflective material used in Truelove Pet products is designed to meet the highest standards of visibility and durability. It has a reflectivity of up to 500 cd/lux, making it visible at distances of up to 300 meters. The material is also waterproof and weather-resistant, allowing it to withstand harsh environments without losing its reflective properties.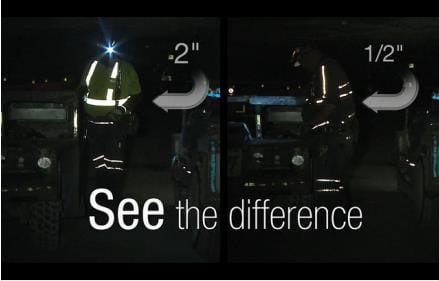 In addition, the 3M reflective material used in Truelove Pet products is lightweight and comfortable for pets to wear. It contains no harmful chemicals and is safe for pets. Whether you're walking your pet at night or going on a camping trip, the 3M reflective material in Truelove Pet products gives you added peace of mind knowing your pet is visible and safe.
Part 2: Duraflex buckle which is trusted by The North Face and Patagonia.
Introducing Duraflex Buckles, the reliable and long-lasting fasteners for your pet products. Made from top-quality acetal plastic material, these buckles are known for their exceptional strength, high tensile load capacity of up to 130 pounds, and resistance to impact, temperature changes, and chemical exposure.
But that's not all. Duraflex Buckles are designed for easy use, with a smooth and simple operation that allows pet owners to secure their pets in moments with just one hand. And in case of an emergency, these buckles feature a safety release mechanism that makes for easy removal.
Truelove Pet trusts in Duraflex Buckles and uses them in a wide range of products, such as harnesses, collars, and leashes. With Duraflex Buckles, you can have peace of mind knowing that your pets are kept safe with products that are both strong and easy to use.
Part 3: Fidlock buckle which is trusted by North Face and Osprey.
Truelove Pet products use Fidlock buckles in their harnesses and collars, making them safe and easy to use for pets of all sizes. Featuring a strong neodymium magnet and mechanical locking system, the Fidlock buckle is designed to hold securely even under heavy loads. With one-handed operation, it's perfect for busy pet owners on the go. Made from top-quality materials and rigorously tested for durability and strength, Fidlock buckles are a reliable choice for pet accessories.
Part 4: Cordura fabric which is trusted by The North Face and Timberland.
Truelove Pet products are designed to handle the toughest of outdoor and military environments, thanks to the use of Cordura fabric. This high-performance material is crafted from nylon fibers and boasts exceptional wear and tear resistance. The dense, textured fabric is then coated with a layer of polyurethane to increase its water resistance and overall durability, ensuring it can stand up to harsh conditions. Plus, Cordura fabric is extremely lightweight, making it a comfortable choice for pet accessories like backpacks, harnesses, and collars. Truelove Pet exclusively uses Cordura fabric that weighs a minimum of 500 deniers, providing long-lasting and reliable performance in even the harshest weather and terrain.
Part 5: Vibram outsole which is trusted by The North Face, Merrell, and New Balance.
Experience unbeatable grip, stability and safety with Truelove Pet's dog shoes and boots featuring high-performance Vibram soles. Renowned for their unmatched quality and reliable tread, Vibram is perfect for outdoor activities such as hiking and mountaineering. These exceptional soles are designed to provide maximum grip and stability for your furry friend even on wet, dry and slippery surfaces. Plus, they're built to last, so your dog can enjoy their outdoor playtime without worrying about wear and tear.
Not only that, Vibram soles are specially made to prevent scuff marks and damage indoors, with non-marking rubber technology. This makes Truelove Pet's dog shoes and boots perfect for both indoor and outdoor use. With superior grip, durability, and versatility, choose Truelove Pet's Vibram soles for safe and comfortable adventures with your beloved pets.